Second International Symposium on Population Aging and Longevity
You are here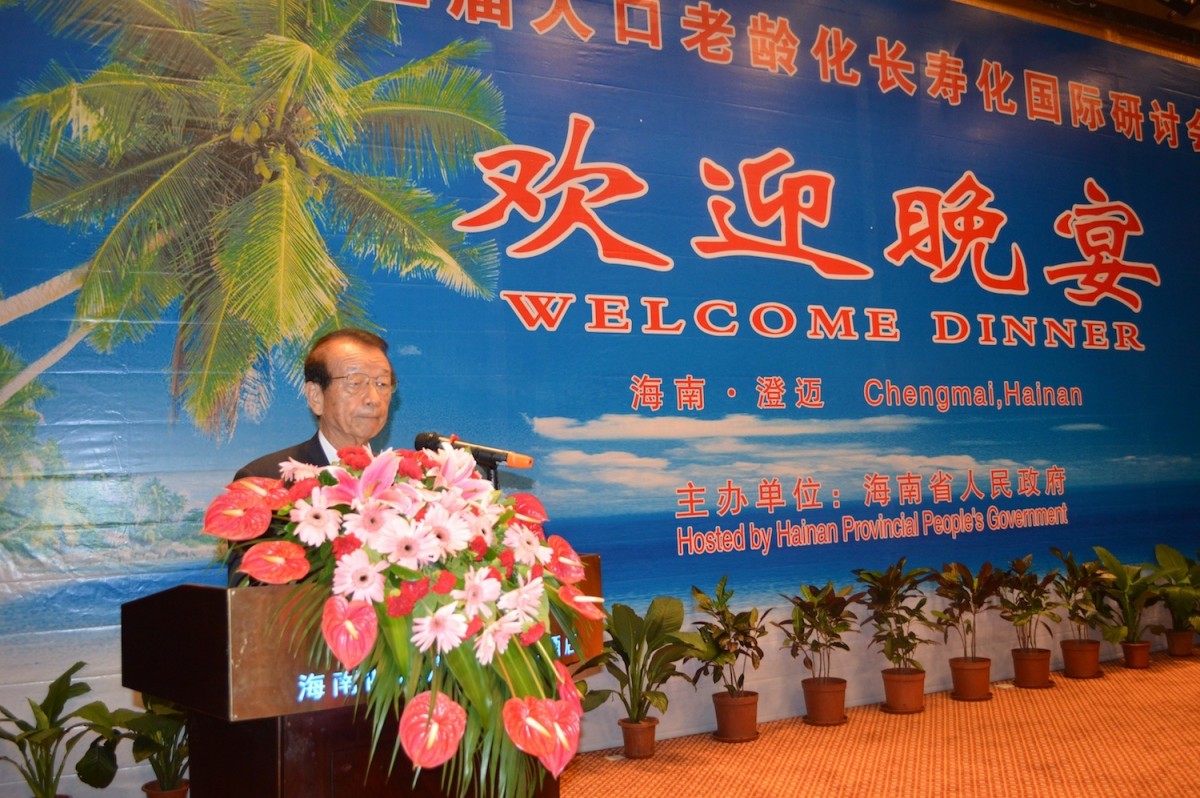 The Northeast Asia Economic Forum (NEAEF), Hainan Provincial Government and China Association for Social & Economic System Analysis Research (CASESAR) hosted the Second International Symposium on Population Aging and Longevity International in Chengmai, Hainan Province on September 5-6, 2012 as part of the NEAEF's annual conference activities.
The first International Seminar on Regional Aging and Longevity Research was inaugurated in Honolulu, Hawaii 2011 and approved the Hawaii Declaration promoting research on the quality of life of the aging population in order to improve their longevity and wellbeing. To fulfill the mission provided by the Honolulu Declaration, this second symposium brought together a group of international experts with the aim of sharing the global experience on taking care of aging people and promoting population longevity in different regions.
With many distinguished participants and experts, a highly relevant, scope of topics pertinent to aging population and longevity were covered. Topics discussed included the aging situation and the trend of longevity in Asia-Pacific region, construct and development of regional population longevity index, experience share on taking care of aging people, establishing regular meeting schemes on aging and longevity research, establishing an expert committee on regional aging and longevity research, and the status of China's longevity villages.
Through the symposium, participants were introduced to the NEAEF's involvement in population studies that has worldwide as well as regional significance.