Government of Japan awards former First Lady of Hawaii, Mrs. Jean Ariyoshi, the Order of the Rising Sun Medal of Honor
You are here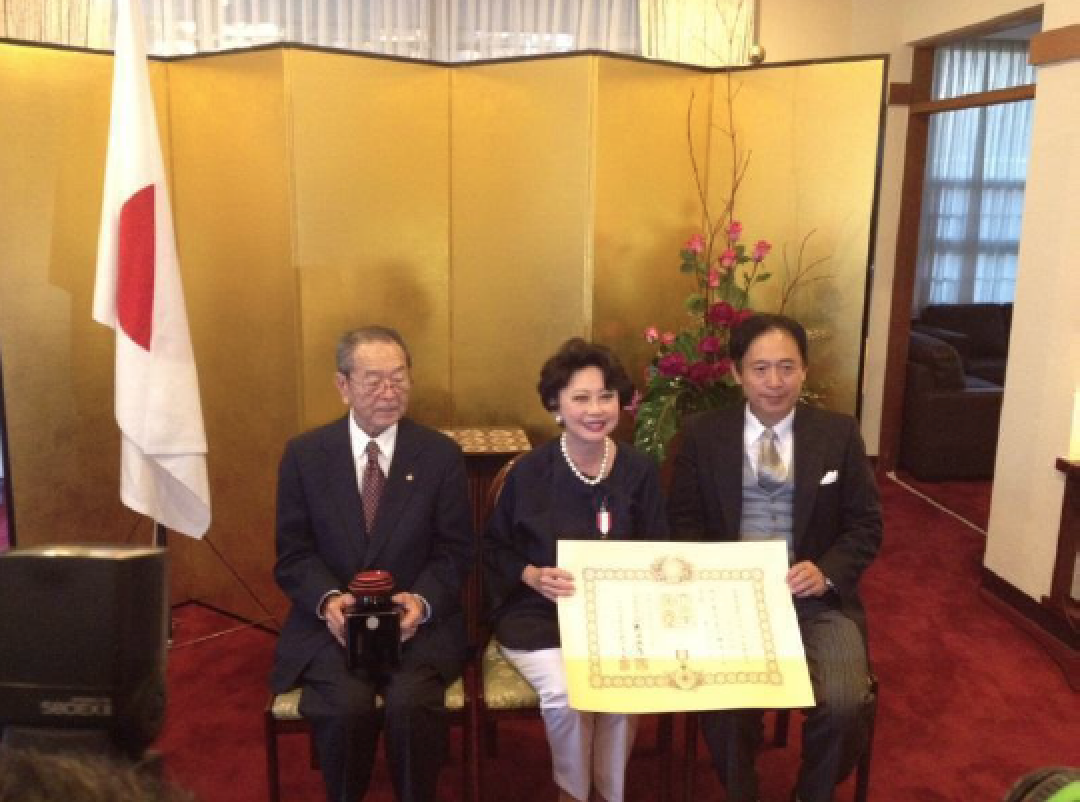 Former First Lady of Hawaii, Mrs. Jean Ariyoshi was awarded the Order of the Rising Sun Gold and Silver Rays from the Government of Japan. This award was established in 1875 by Emperor Meiji to highlight notable achievements in international relations, promotion of Japanese culture, and in developing social welfare. Mrs. Ariyoshi was awarded this Medal of Honor for her work in the advancement of positive relations between Japan and the US, Japan and Hawaii, and the advancement of Chado (Way of Tea).

As a rule, this award is only given to one per family and it is unprecedented that the Japanese Government has honored two in the same family. Twenty-eight years ago, former Governor George Ariyoshi received the Grand Cordon of the Sacred Treasure (Order of the Sacred Treasure, 1st class), Japan's highest award.

The Chado Urasenke Tankokai Hawaii Association and Dr. Genshitsu Sen, a fifteenth generation Tea Master from Japan, hosted a commemoration ceremony for Mrs. Ariyoshi on February 17, 2013, celebrating a life of distinguished leadership and service. In a commendation from Governor Neil Abercrombie, Mrs. Ariyoshi was praised for her "enthusiasm, vitality and passion for life", which "serves as an inspiration to all who have had the pleasure to meet her."

Mrs. Jean Ariyoshi along with Governor Ariyoshi have contributed greatly to the Northeast Asia Economic Forum, especially to its Young Leaders Program.